About Me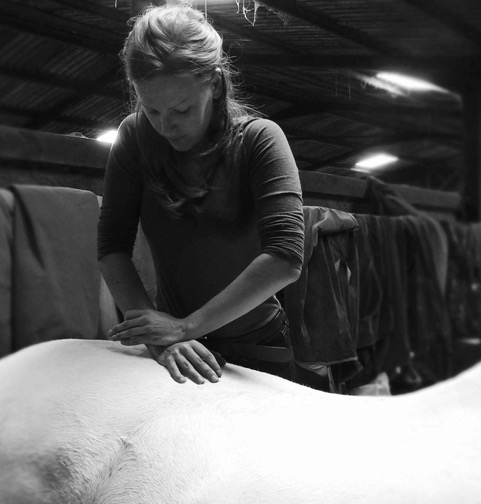 I grew up on a working farm and have spent my life surrounded by animals. My passion is horse riding and one tumble too many took me to see a Chiropractor where I experienced first-hand the difference treatment could make on my body. I realised Chiropractic was a career I had to follow, and how helpful it could also be for our four-legged companions. I graduated from the Anglo European College of Chiropractic (AECC) in Bournemouth with a distinction in MSc Chiropractic. I qualified to treat animals through the International Academy of Veterinary Chiropractic (IAVC).
I have treated patients from all walks of life including children, the elderly, pregnant women, athletes, horses, dogs, cats, and even an alpaca. I enjoy a challenge and like to keep myself busy. I feel that Chiropractic can improve performance, health, and quality of life. With every patient, whether animal or human, I give my best and provide honest care.
When I'm not treating patients, I enjoy horse riding, cycling, or curling up with a book.
I am registered with the General Chiropractic Council (GCC), the Register of Animal Musculoskeletal Practitioners (RAMP), and I am a member of the Royal College of Chiropractic (RCC) Animal Faculty.